When it comes to coil replacement and HVAC solutions there is no room for compromise; system efficiency, operational reliability, and cost-effectiveness are paramount. At Cooney Coil & Energy, we understand this. Our commitment to custom solutions, backed by exceptional customer service, sets us apart from the competition.
Always Available, Always Responsive
In the world of operations, downtime isn't just inconvenient—it's costly. That's why we're committed to being there for our customers whenever they need us. Unlike many other industry players who may keep you waiting or not answer at all, at Cooney Coil & Energy, we guarantee prompt, direct communication.
Our team is ready to answer your call and provide immediate assistance. We don't stop at phone and email support; our commitment extends to on-site visits, ensuring we're there in person when you need us most. We're available 24/7/365 for site visits and measurements.
Tailored Solutions, Exceptional Results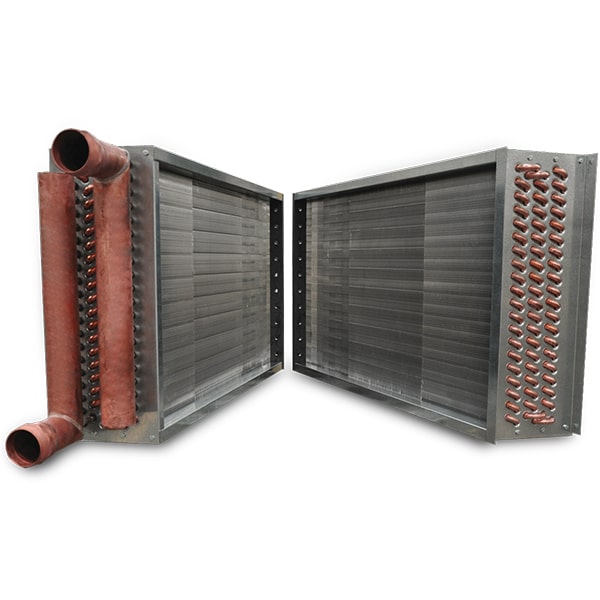 Every client is unique, and so are their HVAC needs. We believe in crafting custom solutions that address each customer's specific challenges. Our team's dedication to understanding your requirements and coming up with effective solutions is what makes us stand out.
Have a coil that is too long to be moved into place? We constantly see instances of air handling units that were set in place and then the mechanical room was built around them. Sometimes coils that are 10,12,14+ feet in length that need to be replaced. While it may not be a challenge to remove the old ones by cutting them in sections how do you get the new one-piece assembly back in its place? We have the ability to literally cut a fluid coil in half or even thirds or quarters and include gasketed center sections that can be disassembled on arrival and moved one section at a time to its final resting place for assembly.
The Value of Partnership
At Cooney Coil & Energy, we don't just supply coils and HVAC replacement parts—we build partnerships. By choosing us as your go-to source, you gain access to a team of experts dedicated to delivering custom solutions that meet your unique requirements.
We'd like to extend our heartfelt thanks to our customers for their continued trust in our services. Your success is our success, and we're committed to ensuring that our partnership delivers the value you expect and deserve.
Remember, when it comes to coil replacement and HVAC systems, settling for less is not an option. Choose a partner who values your business and is committed to meeting your needs. Choose Cooney Coil & Energy.