STEAM
Cooney Coil & Energy:
Your Premier Distributor for Watson McDaniel Steam Products
At Cooney Coil & Energy, we are a trusted stocking distributor for Watson McDaniel, an esteemed American manufacturer renowned for its reliable steam products. If you need a Watson McDaniel steam trap in Philadelphia, count on us. We offer same-day delivery services in PA, NJ, and DE for most products in our vast selection of Watson McDaniel components such as pumps, control valves, and traps. If you're in need of a steam trap, pump, regulator, control valve, liquid drainer, pipeline accessory, or repair kit we have you covered!
We have items in stock! Give us a call at 610-783-1136 to see what's available for same-day delivery.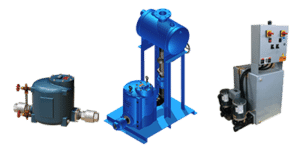 Pumps
Standalone Non-Electric Pressure Motive Pumps, Sump Drainers, Pump-Trap Combinations, Standard & Customized Skid-Mounted Systems, Electric Condensate Pumps, Pump Accessories.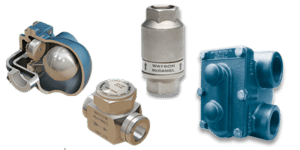 Steam Traps
Steam traps allow condensate and air to be discharged from the steam system without the loss of live steam. Float and Thermostatic  (F&T), Thermodynamic (Disc), Thermostatic (Bellows), Inverted Bucket (IB)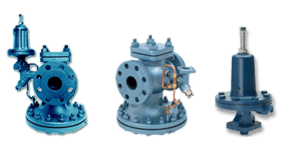 Regulators
Pressure Reduction, Temperature Control, Pilot-Operated, Direct-Operated, Piston-Actuated, Back-Pressure Relief, Noise Attenuators.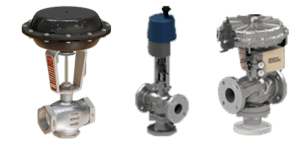 Control Valves
Pneumatically-Actuated, Electrically-Actuated, Valve Positioners, I/P Transducer, Air Filter & Regulators, RTD & Thermocouple Temperature Sensors, Thermowells, Electronic PID Controllers.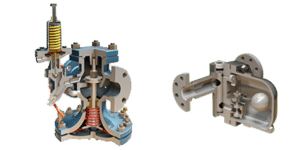 Kits & Parts
Watson McDaniel Kits & Parts make it easy and economical to repair many of their products.
Steam traps are used to filter out condensate and air without the loss of live steam. Used in drip, process and steam tracing applications.
Float & Thermostatic (F&T) Steam Traps
Thermodynamic (Disc) Steam Traps
Thermostatic (Bellows) Steam Traps
Inverted Bucket (IB) Steam Traps
Complete PMP Pump System – Simplex, Duplex and Triplex packaged systems available
Stand Alone Pressure Motive Pump
Electric Pumps
Pump Trap Combinations
Sump Drainers
Regulators are simple, cost-effective valves used for:
• Reducing Pressure (PRV)
• Controlling Temperature
• Controlling Back Pressure
Unlike control valves, regulators are self-powered, which means they do not require any outside source of power such as air pressure or electric actuators to operate.
2-Way Control Valves
3-Way Control Valves
Repair kits are available for products offered by Watson McDaniel, as well as retrofit or interchangeable kits for competitor products.
Steam Audit
Full Steam Trap Survey & System Audit
Plugged, leaking, or blowing steam traps can cost thousands of dollars in lost energy every year. Detect any waste of energy, efficiency, and dollars with a steam trap survey from Cooney Coil & Energy. 
Available in Philadelphia, Pennsylvania, New Jersey, and Delaware.
We Are a Trusted Distributor of Watson McDaniel Steam Products
At Cooney Coil & Energy, we're the go-to provider for industries in Philadelphia and the tri-state area seeking reliable steam solutions such as a Watson McDaniel steam trap. Our commitment to quality and customer service has earned us an excellent reputation in Pennsylvania, New Jersey, and Delaware as trusted distributors of Watson McDaniel steam products.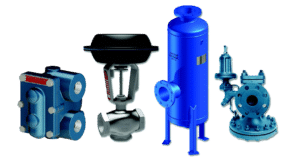 We Offer Many Watson McDaniel Products Including Steam Traps, Pumps, & Control Valves
Our extensive selection of Watson McDaniel products ranges from steam traps and pumps to control valves and more. With expert engineering, these components are built for durability and reliability. When you choose Watson McDaniel, you can trust that you are getting a reliable and efficient steam trap that will perform at its best for years to come.
Whether you need something specific or a range of solutions, we have what it takes to make your steam system run smoothly. With our superior quality and a wide variety of Watson McDaniel steam traps and other products, trust Cooney Coil & Energy.
Watson McDaniel Steam Products That We Carry:
Steam Traps
Control Valves
Pumps
Regulators
Liquid Drainers
Repair Kits
& More
Same Day Delivery is Available for Customers in PA, NJ, & DE
We understand how essential fast delivery is for keeping your steam system running, so we're proud to offer same-day shipping on Watson McDaniel products in PA, NJ & DE. Our commitment to customer satisfaction and timely service means you get the convenience of prompt product arrival with minimal downtime. When you need a Watson McDaniel steam trap in Philadelphia, give us a call!
Benefits of Our Same Day Delivery Services
Quick Turnaround: Enjoy quicker turnaround times by receiving Watson McDaniel steam traps and more within 24 hours or less.
Increased System Reliability: Get peace of mind knowing that your steam traps will be delivered quickly to keep your system running.
Exceptional Service: We make it our mission to ensure customer satisfaction. Our same-day delivery in Philadelphia is just one example!
Why Choose Cooney Coil & Energy as Your Watson McDaniel Distributor?
When it comes to delivering superior results with fast turnaround times, no one does it better than Cooney Coil & Energy. For reliable steam traps, custom tube bundle replacement in PA, and personalized support, your systems will operate at peak performance. Contact us today for a quote!
get a Quote
Contact Us to Get Your Project Started
Today
Our experienced team can help troubleshoot problems, assess complex heating and cooling system issues, and recommend the best solution.  Get a hold of us today for a quote!
More Resources You Might Be Interested In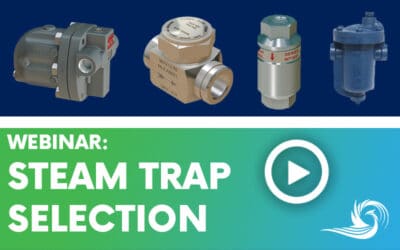 Wondering what steam trap to choose for your steam system? Worry no more! This webinar covers: types of steam traps, drip trap sizing and trap applications.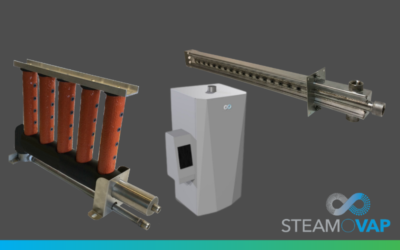 If you're looking for a smart and efficient way to control humidity levels in your organization, ILS Live Steam Humidifiers from SteamOvap, offered through Cooney Coil & Energy, provide an innovative solution. Enjoy the ease of installation, robust construction, and industry-leading warranty with this reliable humidification system.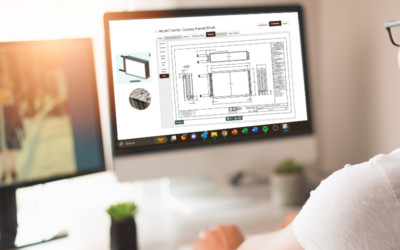 When it comes to coil replacement and HVAC solutions there is no room for compromise; system efficiency, operational reliability, and cost-effectiveness are paramount. At Cooney Coil & Energy, we understand this. Our commitment to custom solutions, backed by exceptional customer service, sets us apart from the competition.