Site Visits
Service that Goes Above & Beyond
At Cooney Coil, we're more than just a distributor of heating and cooling system parts and equipment. We're a partner that can help keep your infrastructure run smoothly and work efficiently.
Our experienced team can help troubleshoot problems, assess complex heating and cooling system issues, and recommend the best solution. We're not interested in simply shipping parts. We're interested in developing lasting relationships that are friendly, ethical, and deliver real value.
When you contact us about a part, a piece of equipment or an issue you're having, we'll provide the following services:
SITE VISIT
During our initial site visit, we'll take measurements, learn about your complete system, diagnose your challenges and recommend a solution. If we don't have an answer on the spot, we'll research your need and follow up quickly with a recommendation.
IN-DEPTH PROPOSAL
Once we've diagnosed your challenges, we'll follow up with specifics that include a proposal along with any additional information and guidance that necessary.
CONFIRMATION VISIT
Once you've accepted our proposal, we sometimes make an additional site visit to take final, precise measurements, determine crucial details related to fit and function and to identify any delivery challenges.
ORDER PLACEMENT
Once we have your purchase order, we place your order with one of our trusted manufacturers and communicate the final project specs.
SHIPMENT OF EQUIPMENT
To streamline delivery, all of the products we sell drop-ship directly from the manufacturer to your facility. This saves time and helps get you the parts you need quickly and cost-effectively.
FOLLOW UP
After you've received your order we'll follow up to make sure everything is working properly and there are no issues. Since we guarantee form, fit and function, we make sure you're happy and that your new piece of equipment is working flawlessly.
Please contact us today to learn more about the products we sell and the services we provide. We look forward to being a resource for all of your heating and cooling system parts and equipment needs.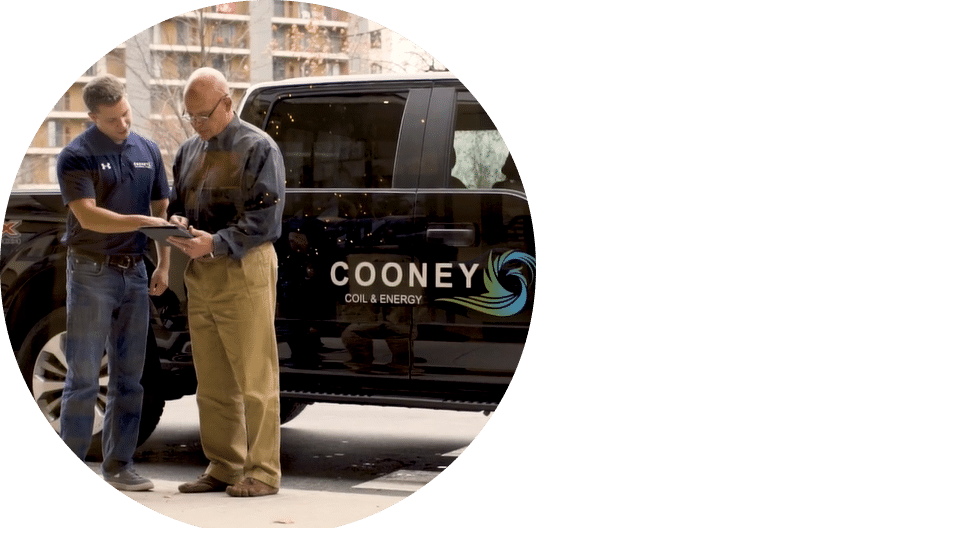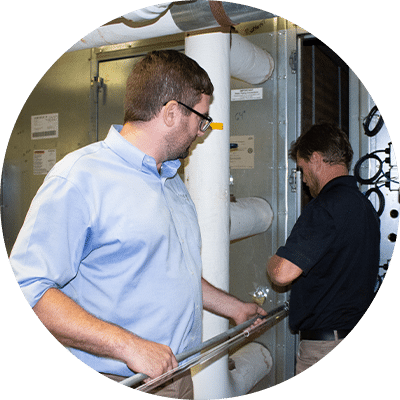 Our Promise
Form, Fit, Function
Guaranteed.
Even beyond replacement heating and cooling system parts, the most important service that we provide is our Form, Fit & Function Guarantee.
When we perform a site visit to personally troubleshoot a problem and specify a replacement part for your heating and cooling system, we guarantee that the equipment we provide will fit accurately and work perfectly. And that's a commitment that not many firms in our industry can make.
Our Products
Heat Transfer Solutions
Cooney Coil & Energy specializes in offering high-quality coils & steam specialty equipment for commercial and industrial HVAC systems.
We provide innovative solutions to the industry through our own state-of-the-art products from Cooney Engineered Solutions.