HUMIDIFICATION
Superior Humidity Control with SteamOvap
SteamOvap provides total and sustainable solutions for commercial and industrial buildings to achieve the best indoor air quality with proper humidity. Our products are designed to help control the most demanding humidity requirements for industrial applications. Our state-of-the-art humidification technology ensures that you are provided with a superior humidity control solution.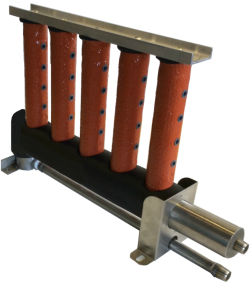 ILS - Live Steam Humidifier
The ILS live steam humidifiers by steamOvap are robust, energy-efficient solutions that use steam from a central boiler to provide precise humidity control for air ducts or air handling units. With capacities ranging from 4 to 3300lb/h, these systems are perfect for institutions, hospitals, and industrial buildings.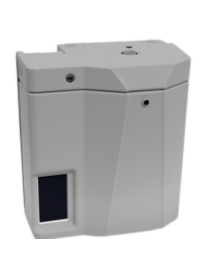 IER - Electric Resistive Steam Humidifier
The IER by SteamOvap is a compact, efficient electric resistive steam humidifier. With capacities from 6 to 185lb/h, it provides precise steam production (+/-1%RH) and features a unique EcoEnerSmart® function for energy and water savings. Its user-friendly touch screen and Wi-Fi remote connection make operation effortless.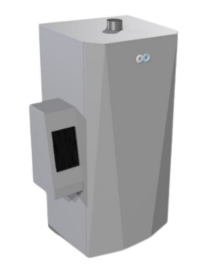 ISE - Steam Exchange Humidifier
The SteamOvap ISE is an advanced steam exchange humidifier, known for its efficiency and reliability. It optimizes humidity control in diverse settings, ensuring optimal conditions.
In the pharmaceutical industry, maintaining precise humidity levels is crucial for optimal manufacturing processes and product quality. With SteamOvap humidifiers, you can achieve and maintain these necessary conditions effectively and efficiently.
Importance of Humidity: Humidity plays a vital role in pharmaceutical manufacturing facilities. It aids in controlling and stabilizing the production environment, which directly affects the quality, safety, and efficacy of the pharmaceutical products.

Recommended Humidity Levels: Different processes in pharmaceutical manufacturing require different humidity levels. With SteamOvap's advanced control systems, you can easily adjust and maintain the recommended levels for each process.

Choosing the Right Solution: Factors such as capacity, reliability, precision, purity of steam, ease of maintenance, and total cost of ownership should be considered when selecting a humidification solution. With SteamOvap, you're choosing a provider that excels in all these areas.

IER Electric Steam Humidifier: The IER electric steam humidifier from SteamOvap offers precise humidity control, making it an excellent choice for pharmaceutical manufacturing facilities.

Alternative Solutions: Depending on your specific needs, other solutions such as ISE steam exchange or ILS Live steam humidifier might be more suitable. For large humidity capacity, gas-fired humidifiers or other technologies could be the optimal choice.
Improved Attendance: Research has shown a 20% reduction in absenteeism in schools when relative humidity was raised to between 20% and 35%.

Healthier Indoor Environment: Indoor air can often drop below 40% relative humidity (RH) during the cold seasons, leading to a range of health issues. Above 40%RH, the transmission of airborne viruses like influenza is significantly reduced, creating a healthier environment for students and staff.

Enhanced Comfort: A dry atmosphere can lead to skin cracking and hair damage. By maintaining proper humidity levels, humidifiers help to prevent these issues, enhancing comfort for everyone within the school or university.

Reduced Dust and Pollutants: Dry air leads to higher levels of dust and airborne pollutants. Humidifiers help to bind dust and precipitate it out of the atmosphere, improving overall indoor air quality.

Invest in Health and Comfort: Over 60% of our lives are spent indoors. By investing in proper humidification, you're prioritizing the health, comfort, and performance of your students and staff, while also protecting the integrity of your building and materials.
In the world of healthcare, maintaining optimal humidity levels is more than just a matter of comfort — it's a critical factor for patient health, staff safety, and overall facility efficiency. 
Patient Comfort and Health: Dry air often leads to headaches, sore throat, nasal stuffiness, lethargy, skin complaints, and even an increase in airborne viral transmissions. Our humidification solutions ensure a comfortable and healthy environment for patients.

Staff Safety: Electrostatic shocks, which can build up in environments with less than 40% relative humidity, can disrupt surgical procedures and pose serious risks. By maintaining optimal humidity levels, our systems help safeguard your staff.

Efficiency in Operations: Dry air can draw moisture from exposed body tissues during surgical procedures, causing premature drying and scab formation. Our solutions help maintain ideal conditions for various healthcare operations.

Reliable and Precise Control: Our advanced humidification systems offer precise control over humidity levels, providing a stable and reliable operational environment.

Ease of Use: With intuitive controls and real-time monitoring capabilities, our systems are user-friendly, allowing healthcare professionals to focus on their primary duty of providing excellent patient care.

Customized Solutions: Whether you have a central steam boiler installed or require a steam exchange humidifier for cleaner, sterile steam, we have the right solution tailored to your hospital's specific needs.
The Critical Role of Humidity
Humidification is a crucial aspect of HVAC design, affecting overall comfort, safety, and productivity within a building. Humidifiers add moisture to the air, potentially benefiting individuals with dry skin, allergies, and respiratory problems.
Implementing effective humidification solutions is a key step toward enhancing indoor air quality, promoting health, and preventing disease transmission.
Your Trusted Rep for SteamOvap Products
At Cooney Coil & Energy, we're the go-to provider for industries in Philadelphia and the tri-state area seeking reliable humidification solutions from SteamOvap. Our commitment to quality and customer service has earned us an excellent reputation in Pennsylvania, New Jersey, and Delaware as trusted representative of SteamOvap products.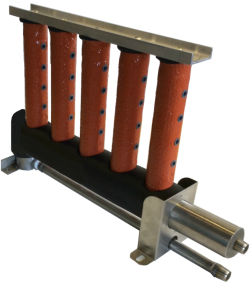 get a Quote
Contact Us to Get Your Project Started
Today
Our experienced team can help troubleshoot problems, assess complex heating and cooling system issues, and recommend the best solution.  Get a hold of us today for a quote!
More Resources You Might Be Interested In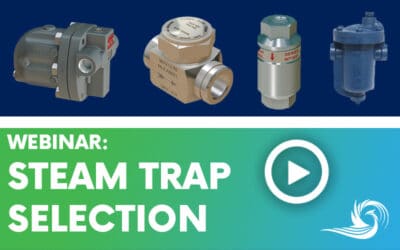 Wondering what steam trap to choose for your steam system? Worry no more! This webinar covers: types of steam traps, drip trap sizing and trap applications.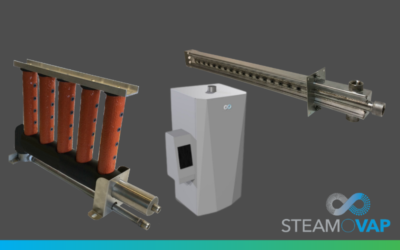 If you're looking for a smart and efficient way to control humidity levels in your organization, ILS Live Steam Humidifiers from SteamOvap, offered through Cooney Coil & Energy, provide an innovative solution. Enjoy the ease of installation, robust construction, and industry-leading warranty with this reliable humidification system.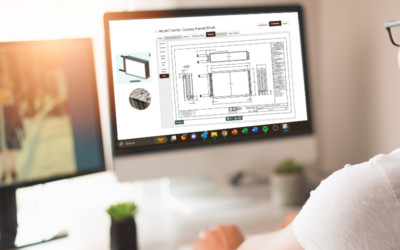 When it comes to coil replacement and HVAC solutions there is no room for compromise; system efficiency, operational reliability, and cost-effectiveness are paramount. At Cooney Coil & Energy, we understand this. Our commitment to custom solutions, backed by exceptional customer service, sets us apart from the competition.