HVAC COILS
Face & Bypass Coils
IFB Integral Face & Bypass Coils and VIFB Vertical Integral Face & Bypass. Fluid and/or steam vertical or horizontal tube. Quick-ship program and expedite options available. 
Available with Freeze Block™ Technology. Freeze Block™ Face & Bypass coils supplied with Freeze Block™ Valve, LCP vacuum breaker, and flex hose or condensate outlet.
COMING SOON: A BETTER FACE AND BYPASS COIL!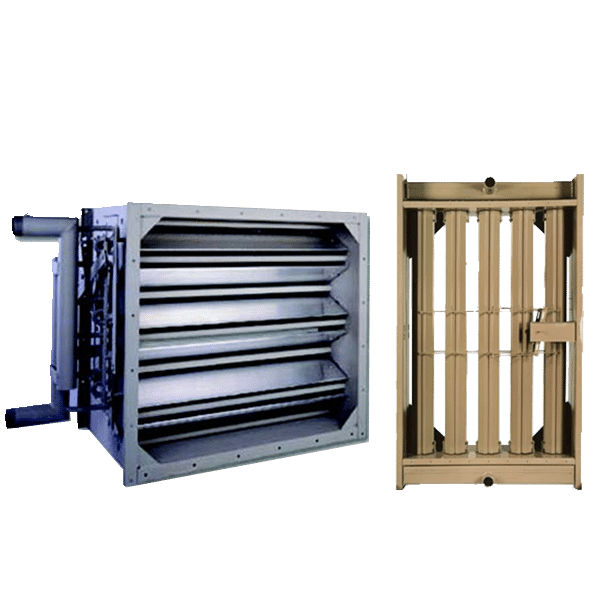 Need a replacement face & bypass HVAC coil ASAP? We can help! We offer 15, 10, and 2-day expedite options. Give us a call at (610) 783-1136 for availability and pricing.
Vertical and Horizontal orientation options
Adjustable fins per inch for optimal performance design
Multiple row coils available for higher capacity
Available in hot water / glycol and steam applications
Electric or Pneumatic controls
Thermostat (or no thermostat)
Electric or Pneumatic Roomstat control
Painted/unpainted
Stainless steel construction (standard is galvanized)
Epoxy coating (corrosion resistance)
Freezestat (optional)
Side or Front-mounted actuators
Anti-stratification baffles
Raised Face Flanges
Weather proof cover
Flexible connectors
Certified in accordance with AHRI Force-Circulation Air-Cooling and Air-Heating Coils Certification Program which is based on AHRI Standard 410 within the Range of Standard Rating Conditions listed in Table 1 of the Standard.
Certified units may be found in the AHRI Directory at www.ahridirectory.com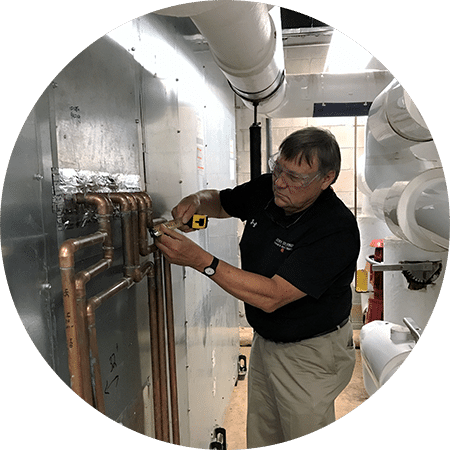 Site Visits
Schedule a Free Site Visit
During our initial site visit, we'll take measurements, learn about your complete system, diagnose your challenges and recommend a solution. If we don't have an answer on the spot, we'll research your need and follow up quickly with a recommendation.
get a Quote
Contact Us to Get Your Project Started
Today
Our experienced team can help troubleshoot problems, assess complex heating and cooling system issues, and recommend the best solution.  Get a hold of us today for a quote!